Roughly a week ago, the New York Times released a piece of hard hitting journalism video titled "Unfiltered Voices From Donald Trump's Crowds." In the video, we hear all sorts of horrible statements from Trump supporters. Out of hundreds of hours of speaking time at Trump's rallies, the Times managed to find fewer than three minutes of offensive comments. While some supporters did make indefensible comments, among the other statements that the New York Times thinks we're supposed to be offended by included "f*** political correctness" and "Build that wall."
That, of course, is nothing in comparison to the depraved behavior of those who protest Trump's rallies. Their "unfiltered voices" and actions are quite a bit worse. Remember this video of the young Hispanic children?
Last month we reported on a man who was shot following an argument about Donald Trump, and now another Trump supporter has been physically assaulted in public. Via ABC7:
Police say a man was assaulted with a crowbar in the parking lot of a New Jersey restaurant for wearing a Donald Trump T-shirt.
Police say the 62-year-old victim was walking in Bloomfield last week when a man in a vehicle questioned him about the shirt featuring the Republican presidential candidate and cursed at him.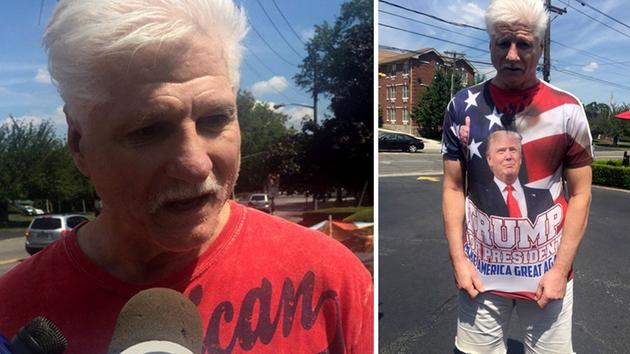 Authorities say the man got out of his vehicle and struck the victim several times with a crowbar.
The victim suffered injuries to his arms, hands and thighs and was treated at the scene. Police say the suspect fled before officers arrived.
And what was the New York Times' response to this outrage? Crickets, of course.
The utter hypocrisy of the left is loudest when it's the most silent.
[Note: This post was authored by Matt Palumbo. Follow him on Twitter @MattPalumbo12]